Weight Management and Fitness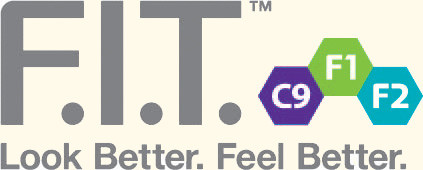 Combination Packs by Forever Living
Achieving and maintaining a healthy weight is simple with Forever's three-step weight management programme which helps you to achieve your ideal weight. The Forever F.I.T. programme combines a nine-day cleansing plan (the Forever Clean 9 Pack) followed by two long-term weight management plans (F.I.T.1 and F.I.T.2). A fitter and healthier you, made easy with Forever. Lose weight with aloe vera gel.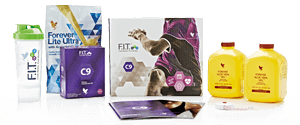 Look better and feel great in just nine days with this expertly-devised cleansing plan. Designed to kick-start the program and cleanse your body, this provides the perfect starting point for transforming your diet and fitness habits. Go here to see what is inside the pack.
Ordering outside of the UK?

Click on your flag to go to your country's Forever Living shop
<div class="flagcontainer"> <!-- Flag 1 --> <a href="https://shop.foreverliving.com/retail/entry/Shop.do?store=AUS&language=en&distribID=440100394623" target="_self"><img src="https://www.aloe-vera-gel-shop.com/newshop/wp-content/uploads/2015/11/australia.png" alt="Forever Living Austrailia"></a><!-- Flag 2 --> <a href="https://shop.foreverliving.com/retail/entry/Shop.do?store=BEL&language=en&distribID=440100394623" target="_self"><img src="https://www.aloe-vera-gel-shop.com/newshop/wp-content/uploads/2015/11/belgium.png" alt="Forever Living Belgium"></a> <!-- Flag 3 --> <a href="https://shop.foreverliving.com/retail/entry/Shop.do?store=CAN&language=en&distribID=440100394623" target="_self"><img src="https://www.aloe-vera-gel-shop.com/newshop/wp-content/uploads/2015/11/canada.png" alt="Forever Living Canada"></a> <!-- Flag 4 --> <a href="https://shop.foreverliving.com/retail/entry/Shop.do?store=CYP&language=en&distribID=440100394623" target="_self"><img src="https://www.aloe-vera-gel-shop.com/newshop/wp-content/uploads/2015/11/cyprus.png" alt="Forever Living Cyprus"></a> <!-- Flag 5 --> <a href="https://shop.foreverliving.com/retail/entry/Shop.do?store=CZE&language=en&distribID=440100394623" target="_self"><img src="https://www.aloe-vera-gel-shop.com/newshop/wp-content/uploads/2015/11/the-czech-rebublic.png" alt="Forever Living Czech Republic"></a> <!-- Flag 6 --> <a href="https://shop.foreverliving.com/retail/entry/Shop.do?store=GRC&language=en&distribID=440100394623" target="_self"><img src="https://www.aloe-vera-gel-shop.com/newshop/wp-content/uploads/2015/11/greece.png" alt="Forever Living Greece"></a> <!-- Flag 7 --> <a href="https://shop.foreverliving.com/retail/entry/Shop.do?store=IRL&language=en&distribID=440100394623" target="_self"><img src="https://www.aloe-vera-gel-shop.com/newshop/wp-content/uploads/2015/11/ireland.png" alt="Forever Living Ireland"></a> <!-- Flag 8 --> <a href="https://shop.foreverliving.com/retail/entry/Shop.do?store=LUX&language=en&distribID=440100394623" target="_self"><img src="https://www.aloe-vera-gel-shop.com/newshop/wp-content/uploads/2015/11/luxembourg.png" alt="Forever Living Luxembourg"></a> <!-- Flag 9 --> <a href="https://shop.foreverliving.com/retail/entry/Shop.do?store=MYS&language=en&distribID=440100394623" target="_self"><img src="https://www.aloe-vera-gel-shop.com/newshop/wp-content/uploads/2015/11/malaysia.png" alt="Forever Living Malaysia"></a> <!-- Flag 10 --> <a href="https://shop.foreverliving.com/retail/entry/Shop.do?store=MEX&language=en&distribID=440100394623" target="_self"><img src="https://www.aloe-vera-gel-shop.com/newshop/wp-content/uploads/2015/11/mexico.png" alt="Forever Living Mexico"></a> <!-- Flag 11 --> <a href="https://shop.foreverliving.com/retail/entry/Shop.do?store=NLD&language=en&distribID=440100394623" target="_self"><img src="https://www.aloe-vera-gel-shop.com/newshop/wp-content/uploads/2015/11/netherlands.png" alt="Forever Living Netherlands"></a> <!-- Flag 12 --> <a href="https://shop.foreverliving.com/retail/entry/Shop.do?store=NZL&language=en&distribID=440100394623" target="_self"><img src="https://www.aloe-vera-gel-shop.com/newshop/wp-content/uploads/2015/11/new-zealand.png" alt="Forever Living New Zealand"></a> <!-- Flag 13 --> <a href="https://shop.foreverliving.com/retail/entry/Shop.do?store=ILN&language=en&distribID=440100394623" target="_self"><img src="https://www.aloe-vera-gel-shop.com/newshop/wp-content/uploads/2015/11/norther-ireland.png" alt="Forever Living Northern Ireland"></a> <!-- Flag 14 --> <a href="https://shop.foreverliving.com/retail/entry/Shop.do?store=PHL&language=en&distribID=440100394623" target="_self"><img src="https://www.aloe-vera-gel-shop.com/newshop/wp-content/uploads/2015/11/philippines.png" alt="Forever Living Philippines"></a> <!-- Flag 15 --> <a href="https://shop.foreverliving.com/retail/entry/Shop.do?store=PRT&language=en&distribID=440100394623" target="_self"><img src="https://www.aloe-vera-gel-shop.com/newshop/wp-content/uploads/2015/11/portugal.png" alt="Forever Living Portugal"></a> <!-- Flag 16 --> <a href="https://shop.foreverliving.com/retail/entry/Shop.do?store=SGP&language=en&distribID=440100394623" target="_self"><img src="https://www.aloe-vera-gel-shop.com/newshop/wp-content/uploads/2015/11/singapore.png" alt="Forever Living Singapore"></a> <!-- Flag 17 --> <a href="https://shop.foreverliving.com/retail/entry/Shop.do?store=SVK&language=en&distribID=440100394623" target="_self"><img src="https://www.aloe-vera-gel-shop.com/newshop/wp-content/uploads/2015/11/slovakia.png" alt="Forever Living Slovak Republic"></a> <!-- Flag 18 --> <a href="https://shop.foreverliving.com/retail/entry/Shop.do?store=ZAF&language=en&distribID=440100394623" target="_self"><img src="https://www.aloe-vera-gel-shop.com/newshop/wp-content/uploads/2015/11/south-africa.png" alt="Forever Living South Africa"></a> <!-- Flag 19 --> <a href="https://shop.foreverliving.com/retail/entry/Shop.do?store=ESP&language=en&distribID=440100394623" target="_self"><img src="https://www.aloe-vera-gel-shop.com/newshop/wp-content/uploads/2015/11/spain.png" alt="Forever Living Spain"></a> <!-- Flag 20 --> <a href="https://shop.foreverliving.com/retail/entry/Shop.do?store=USA&language=en&distribID=440100394623" target="_self"><img src="https://www.aloe-vera-gel-shop.com/newshop/wp-content/uploads/2015/11/united-states.png" alt="Forever Living United States"></a></div>