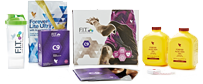 Forever Clean 9 Pack
Look better and feel great in just nine days with this expertly-devised cleansing plan. Designed to kick-start the programme and cleanse your body, this provides the perfect starting point for transforming your diet and fitness habits. Based around Forever's bestselling Aloe Vera Gel drink, this nutritionally-balanced programme will allow you to see real results in just nine days. Special offer on this pack – click here
You may need our Distributor ID when purchasing products – 440100394623
What's in the Forever Clean 9 Pack?
The following is what is included inside your Clean 9 Pack when you receive it.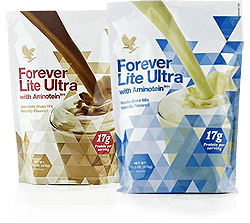 Forever Lite Ultra with Aminotein
Forever Lite Ultra is available in two great flavours, chocolate or vanilla. The compound is a formidable source of non-genetically modified soy protein, tremendously useful for fat weight loss and muscular gain. Suitable for a snack or supplementary meal and can be part of a low-calorie diet.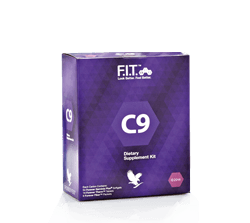 Dietary Supplement Kit
Each Forever Clean 9 Pack contains a Dietary Supplement Kit, inside this kit you will find the following:
54 Forever Garcinia Plus Softgels
18 Forever Therm Tablets
9 Forever Fiber Packets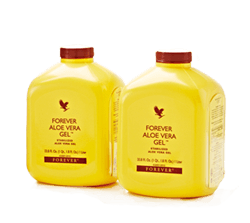 Forever Aloe Vera Gel (2 Bottles)
Inside the Clean 9 Pack you will find 2 bottles of Forever's pure stabilised Aloe Vera Gel. It is a rich source of nutrients and can provide the perfect supplement to a balanced diet.
Shaker, Tape Measure and Booklets
To help you through the 9 days, the Clean 9 Pack also contains a convenient shaker. A measuring tape to help you keep track of your measurements from start to finish and information booklets that give you step by step instructions throughout the programme.
Please consult your doctor for more information before beginning any exercise programme or dietary supplement. Please note that Clean 9 is not suitable for and should not be taken by anyone who has diabetes or kidney disease. If you have any medical conditions please talk with your doctor before starting the Clean 9 programme.
Get the Clean 9 Pack for £93.88 including delivery instead of £108.95 + delivery
Order through our Forever business owner program. No obligations or hidden fees, simply put in your details on the form (opens in new window). Make sure you put in the Sponsor's Details with the following information.
Sponsor's Details:
Full Name: Jay Lane ID number: 440100394623 Telephone: 07973 816046