Forever Living Products
The Aloe Vera Gel Shop
Independent Distributors of Forever Living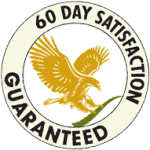 Forever is so confident in the quality of its products that we offer a complete 60-day money-back guarantee if customers are not entirely satisfied.
Please note that if you've bought any Forever Living Products from another distributor, please go to them to get refunded.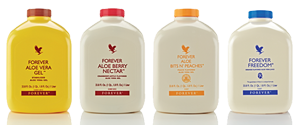 Aloe Vera Gel Drinks
Forever Living has 4 different types of drinks. All drinks have stabilised aloe vera gel as the main ingredient. Promote your body's optimal health with Forever's nutrient rich aloe vera.
Fitness & Weight Management

We have a finely tuned range of products help you reach and maintain your desired weight by promoting a healthy lifestyle. The 3 stage program starting with our 9 day cleansing plan (Clean 9 ) and continues on into the F.I.T 1 and then finally the F.I.T 2 pack.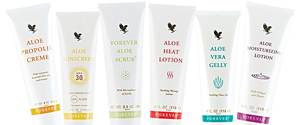 Skin Care Products

Skin health and the care of is something we take very seriously. Forever has a comprehensive range of products for toning, anti-ageing, healing and repairing.  UV protection, cleansing scrubs, conditioning, moisturising and revitalisation, many of our products are suitable for people prone to eczema and psoriasis.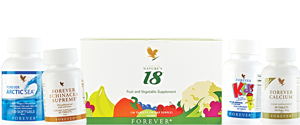 Nutrition

Nothing but nature's best to create our premium quality products; well-renowned ingredients used over centuries for their health and nutritional properties. Supplements with nature's beneficial minerals and vitamins.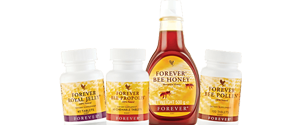 Bee Products

Pure gold, honey bees are a true golden treasure of nature. All natural bee products are the ideal complement to aloe vera and play an important part in wellness and a healthy balanced lifestyle.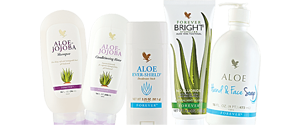 Personal Care

Forever personal care range contains a formidable array of items including shampoos, conditioners, deodourant sticks, balms, toothcare and pampering creams.
Sonya Collections

The Sonya Skin Care product range can help your skin feel radiant and healthy while cleaning and moisturising. Flawless by Sonya offers a line of cosmetics that are infused with aloe.
Ordering outside of the UK?

Click on your flag to go to your country's Forever Living shop
<!-- [et_pb_line_break_holder] --><!-- [et_pb_line_break_holder] --><div class="flagcontainer"> <!-- [et_pb_line_break_holder] --><!-- Flag 1 --> <a href="https://www.foreverliving.com/retail/entry/Shop.do?store=AUS&language=en&categoryName=Weight+Management+-+R&distribID=440100394623" target="_self"><img src="https://www.aloe-vera-gel-shop.com/newshop/wp-content/uploads/2015/05/australia.png" alt="Forever Living Austrailia"></a><!-- [et_pb_line_break_holder] --><!-- [et_pb_line_break_holder] --><!-- Flag 3 --> <a href="https://shop.foreverliving.com/retail/entry/Shop.do?store=CAN&language=en&distribID=440100394623" target="_self"><img src="https://www.aloe-vera-gel-shop.com/newshop/wp-content/uploads/2015/05/canada.png" alt="Forever Living Canada"></a> <!-- [et_pb_line_break_holder] --><!-- [et_pb_line_break_holder] --><!-- [et_pb_line_break_holder] --><!-- Flag 6 --> <a href="https://shop.foreverliving.com/retail/entry/Shop.do?store=GRC&language=en&distribID=440100394623" target="_self"><img src="https://www.aloe-vera-gel-shop.com/newshop/wp-content/uploads/2015/05/greece.png" alt="Forever Living Greece"></a> <!-- [et_pb_line_break_holder] --><!-- Flag 7 --> <a href="https://shop.foreverliving.com/retail/entry/Shop.do?store=IRL&language=en&distribID=440100394623" target="_self"><img src="https://www.aloe-vera-gel-shop.com/newshop/wp-content/uploads/2015/05/ireland.png" alt="Forever Living Ireland"></a> <!-- [et_pb_line_break_holder] --><!-- [et_pb_line_break_holder] --><!-- [et_pb_line_break_holder] --><!-- Flag 9 --> <a href="https://shop.foreverliving.com/retail/entry/Shop.do?store=MYS&language=en&distribID=440100394623" target="_self"><img src="https://www.aloe-vera-gel-shop.com/newshop/wp-content/uploads/2015/05/malaysia.png" alt="Forever Living Malaysia"></a> <!-- [et_pb_line_break_holder] --><!-- [et_pb_line_break_holder] --><!-- Flag 10 --> <a href="https://shop.foreverliving.com/retail/entry/Shop.do?store=MEX&language=en&distribID=440100394623" target="_self"><img src="https://www.aloe-vera-gel-shop.com/newshop/wp-content/uploads/2015/05/mexico.png" alt="Forever Living Mexico"></a> <!-- [et_pb_line_break_holder] --><!-- [et_pb_line_break_holder] --><!-- [et_pb_line_break_holder] --><!-- Flag 12 --> <a href="https://shop.foreverliving.com/retail/entry/Shop.do?store=NZL&language=en&distribID=440100394623" target="_self"><img src="https://www.aloe-vera-gel-shop.com/newshop/wp-content/uploads/2015/05/new-zealand.png" alt="Forever Living New Zealand"></a> <!-- [et_pb_line_break_holder] --><!-- [et_pb_line_break_holder] --><!-- Flag 14 --> <a href="https://shop.foreverliving.com/retail/entry/Shop.do?store=PHL&language=en&distribID=440100394623" target="_self"><img src="https://www.aloe-vera-gel-shop.com/newshop/wp-content/uploads/2015/05/philippines.png" alt="Forever Living Philippines"></a> <!-- [et_pb_line_break_holder] --><!-- [et_pb_line_break_holder] --><!-- [et_pb_line_break_holder] --><!-- Flag 16 --> <a href="https://shop.foreverliving.com/retail/entry/Shop.do?store=SGP&language=en&distribID=440100394623" target="_self"><img src="https://www.aloe-vera-gel-shop.com/newshop/wp-content/uploads/2015/05/singapore.png" alt="Forever Living Singapore"></a> <!-- [et_pb_line_break_holder] --> <!-- [et_pb_line_break_holder] --><!-- Flag 18 --> <a href="https://shop.foreverliving.com/retail/entry/Shop.do?store=ZAF&language=en&distribID=440100394623" target="_self"><img src="https://www.aloe-vera-gel-shop.com/newshop/wp-content/uploads/2015/05/south-africa.png" alt="Forever Living South Africa"></a> <!-- [et_pb_line_break_holder] --><!-- [et_pb_line_break_holder] --><!-- Flag 19 --> <a href="https://shop.foreverliving.com/retail/entry/Shop.do?store=ESP&language=en&distribID=440100394623" target="_self"><img src="https://www.aloe-vera-gel-shop.com/newshop/wp-content/uploads/2015/05/spain.png" alt="Forever Living Spain"></a> <!-- [et_pb_line_break_holder] --><!-- [et_pb_line_break_holder] --><!-- Flag 20 --> <a href="https://shop.foreverliving.com/retail/entry/Shop.do?store=USA&language=en&distribID=440100394623" target="_self"><img src="https://www.aloe-vera-gel-shop.com/newshop/wp-content/uploads/2015/05/usa.png" alt="Forever Living United States"></a><!-- [et_pb_line_break_holder] --></div>