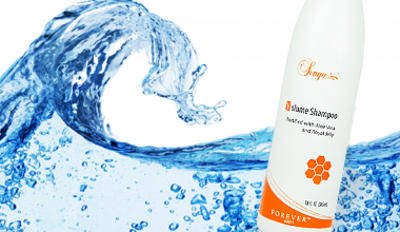 Sonya Volume Shampoo
When your hair needs a pick-me-up, Sonya Volume Shampoo is the solution. Our exclusive formulation gives your hair full volume and shine with just the right balance of body and control.
Two of the key ingredients, Aloe Vera and Royal Jelly, leave you with lush, thicker-looking hair. Sonya Volume Shampoo promotes healthy, shiny hair without the added buildup – plus, it's safe for color-treated hair.
Aloe Vera helps to moisturize and balance the scalp's pH. Royal Jelly adds moisture, nourishing the scalp to combat dryness. Royal Jelly also contains antioxidants that neutralize free radicals in the hair and aid in the repair of damaged hair.
Other nourishing ingredients in Sonya Volume Shampoo include:
PEG-10 Sunflower Glycerides – this derivative of Sunflower oil leaves hair shiny and adds a rich foam for thorough cleansing
Hydrolyzed Wheat Protein – attracts and retains moisture, builds body, improves manageability and luster, and smoothes hair weakened by chemical treatments
And with all of these good ingredients added, there's no room left for the bad ingredients. Sonya Volume Shampoo cleanses without any parabens, propylene glycol, SLS or SLES
Looking to buy Forever Living's Sonya Volume Shampoo? Click on the banner to go to our official online shop.