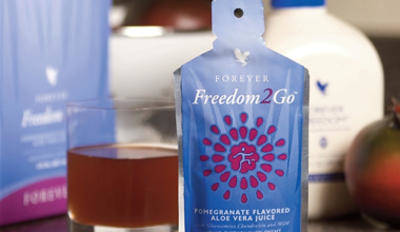 Enjoy all the benefits of Forever Freedom combined with the exotic flavor of Pomegranate, in a convenient, easy-to-carry pouch. Forever Freedom2Go offers the great health benefits of our patented, stabilized aloe vera gel, plus Glucosamine,Chondroitin and MSM, and the sweet taste of antioxidant-rich Pomegranate juice.
Contains shellfish (shrimp,crab, lobster)
Looking to buy Forever Living's Freedom2Go? Click on the banner to go to our official online shop.