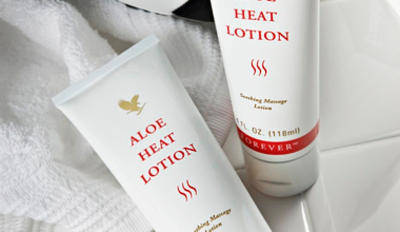 After a long, active day, we all know the misery of tired, aching muscles. Now you can stretch no further than to grab a tube of Aloe Heat Lotion!
This rich emollient, oil-in-water lotion contains warming agents to make it the ideal massage companion for tired, muscles and dry skin. Aloe Heat Lotion is a pH-balanced, lubricating lotion designed for a soothing, relaxing massage. The deep penetrating power of Aloe Vera will help soothe your muscles after sports or that extra hard workout!
Looking to buy Forever Living's Aloe Heat Lotion? Click on the banner to go to our official online shop.